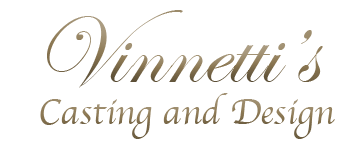 Metal Art Nova Scotia
Metal Art Nova Scotia: Vinnetti's is a fine art dealer and full service bronze/metal casting company. We provide everything from complete consultation and design to delivering the final piece desired.  We use only finest metals available and work with some of the best artists in the world to create any project needed for our clients.
(800) 882-5901
Metal Art Nova Scotia
---
Products
Essentially anything imaginable can be designed or transformed into a bronze or metal item.  Vinnetti's specializes in fine art sculptures, memorials, statues, monuments, awards, plaques, trophies, and treasure chests.  These products have a variety of recipients from individuals to corporate to public venues.
Services
At Vinnetti's, we pride ourselves on being capable of providing a full service experience to our clients.  While each project is unique to itself, we provide consultation, design, sculpting, mold making, casting,  fabrication, patinafication, and custom base installs to all of our projects.

Metal Art Nova Scotia
For the best fine art casting, sculpting, and Metal Art in America, use Vinnetti's top rated foundry services. We provide nationwide service and all of Canada.